Valuable Resources to Help Your Business Learn, Grow and Succeed
From case studies and articles to webinars and events, DeVryWORKS provides your business with resources to assist with your talent acquisition, employee development and skills gap training initiatives. Stay informed about the latest industry trends and innovations or learn more about how DeVryWORKS is helping deliver solutions to address the most challenging business problems faced by organizations of all sizes.
Explore Our Range of Resources
Case Studies
Learn about how DeVryWORKS has partnered with specific employers to help them address real-world business challenges, retain and attract talent, grow their workforces, and provide their employees with professional development opportunities through tailored learning solutions and skills gap training.
Articles and News

Read about emerging trends and innovations across industries as well as fresh perspectives on important topics facing businesses today. Access the latest news and press releases from DeVryWORKS.
Events
Join us at a range of events throughout the United States. From conferences and webinars to job fairs and other talent recruitment events, DeVryWORKS connects you with strategic opportunities to help your business grow and succeed.
Career Advisory Board 2018 Annual Survey
Talent activation, as a practice, centers on an employer deliberately designing experiences throughout the employee lifecycle – fromrecruitment to retention – to unleash employees' pre-existing strengths, energize performance and drive growth. An activated workforce is highly engaged, productive and loyal, qualities that can contribute to enhanced collaboration and encourage development as a competitive advantage.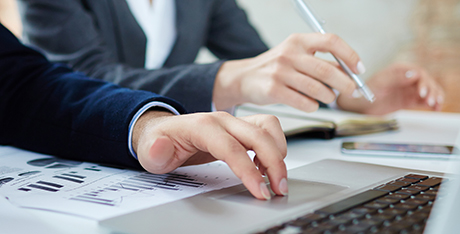 DeVry's TEACH Values
It's more than what we do, it's who we are. DeVry's TEACH values (teamwork, energy, accountability, community and heart) define us, how we are guided and the decisions we make.